Sacramento Employment Law
Sacramento Wrongful Termination Attorneys
Illegally Fired? We Can Help You
Being terminated from your job in any scenario is always a painful process. However, being wrongfully terminated when you have done nothing wrong is many times more frustrating. Regrettably, there are many employees who end up being fired for illegal reasons.
There are many scenarios that can lead to an illegal firing. These include terminating employees in violation of contract policy, due to discrimination, or to cover up illegal activities. If you believe you were the victim of wrongful termination, our employment law attorneys can help you.
---
If you've been wrongfully terminated, contact us today by calling (916) 262-7006 to speak with our Sacramento wrongful termination attorneys!
---
What Are the Grounds for a Wrongful Termination Claim in an At-Will Employment State?
Numerous employers throughout Northern California inform their employees that their employment is "at-will." However, many employers abuse this clause, firing employees under the pretext of this vague phrase. Even in an at-will employment state, there are still several state and federal laws protecting employers from a wrongful dismissal.
Our attorneys at the Webber Law Group are trained to identify scenarios where employers have attempted to disguise illegal terminations. We will work with you to prove the unjust nature of your termination. We will help you demonstrate that your employer is the one actually at fault.
The Employment Relationship is Exempt from At-Will Employment Laws
Not all employees in California are at-will employees. Namely, certain employment contracts supersede employment-at-will rules. These contracts either state specific conditions that must be met before the termination of an employee or otherwise promise employment for a period of time.
Implied contracts also fall under this rule. Even without a written contract, if it has been implied that your employment will not be terminated without good cause, a discharge can qualify as wrongful termination.
The Termination Was Discriminatory
Any termination that occurs due to an employee's protected characteristic is considered discrimination and therefor illegal.
Protected characteristics in California include:
Race, color, ancestry & national origin
Religion
Sex, gender, gender identity & gender expression
Sexual orientation
Marital status
Disability & medical condition
Military & veteran status
If these factors play a role in an employer's decision to fire an employee, that employee is committing an act of illegal termination.
The Termination Was Retaliatory
California law protects employees who speak about sexual harassment, discrimination, and other wrongful actions in the workplace. In addition, employees whistleblowing to law enforcement are protected under federal law. Employers cannot use termination as a punishment against employees who file such complaints or reports.
The Termination Resulted From FMLA Leave or Worker's Comp Claim
Employees have a right to take leave under the Family and Medical Leave Act. They also have a right to claim worker's compensation if they are injured on the job. Employers who fire employees as a direct result of them taking their rightful leave or compensation are doing so illegally.
---
If you've been wrongfully terminated, contact us today by calling (916) 262-7006 to speak with our Sacramento wrongful termination attorneys!
---
How to Prove Wrongful Termination
Challenging illegal terminations can be a tricky and complicated process, particularly in an at-will state like California. Employers will rarely admit to their true motives for firing an employee if it falls under wrongful termination.
The court will need to see explicit proof that your circumstances clearly do not fall within the "at-will" clause.
Key components used to prove a wrongful termination case include:
Your previous performance with the company, along with any bonuses, salary increases, promotions, or positive assessments you have received
Years that you have been working for the company
Your personal history with your employer and your colleagues
Evidence of misconduct demonstrated by the employer and/or colleagues at the company
Descriptions of termination procedures specific to the company, along with proof of policies either written or oral
How Webber Law Group, P.C. Can Help
Our Sacramento wrongful termination attorneys will closely evaluate your case and check relevant criteria to show that you were wrongfully terminated.
We can look into whether your employer failed to follow policies leading to your termination, whether there was differing treatment in the workplace based on illegal factors, and any other factors to build your wrongful termination case.
Damages That You Can Recover
In a wrongful termination claim, you can recover economic damages, emotional distress damages and punitive damages.
Economic damages for lost wages and other compensation that you would have received had you not been terminated
Emotional distress damages for the pain and suffering that you were forced to endure as a result of the wrongful termination
Punitive damages in order to punish the wrongdoer. Punitive damages are not typically awarded. However, they can be if the Court or a jury determines that the employer acted with malice, oppression or fraud
In many employment law cases your attorney can also recover their attorney fees. However, wrongful termination law does not provide for recovery of attorneys' fees.
Constructive Termination in California
Many people believe that if they quit, they lose all rights to a wrongful termination claim. While having your employer fire you will make your case stronger, you can still make a case for wrongful constructive discharge in the right circumstances.
What Is Constructive Termination?
Constructive termination, also known as constructive discharge, occurs when your employer intentionally creates or permits a toxic work environment so as to make the worker feel they have no choice but to resign.
Employers often do this because they believe causing the employee to quit will protect them from a wrongful termination lawsuit. California law recognizes this practice and allows workers to pursue constructive discharge claims against their employers.
How to Prove Constructive Discharge
To pursue a wrongful constructive discharge claim, you must prove the following:
Your employer knowingly constructed or allowed intolerable working conditions, leaving your resignation as the only reasonable choice
Your employer could not rightfully fire you, and if they had, you would have had a valid wrongful termination claim against them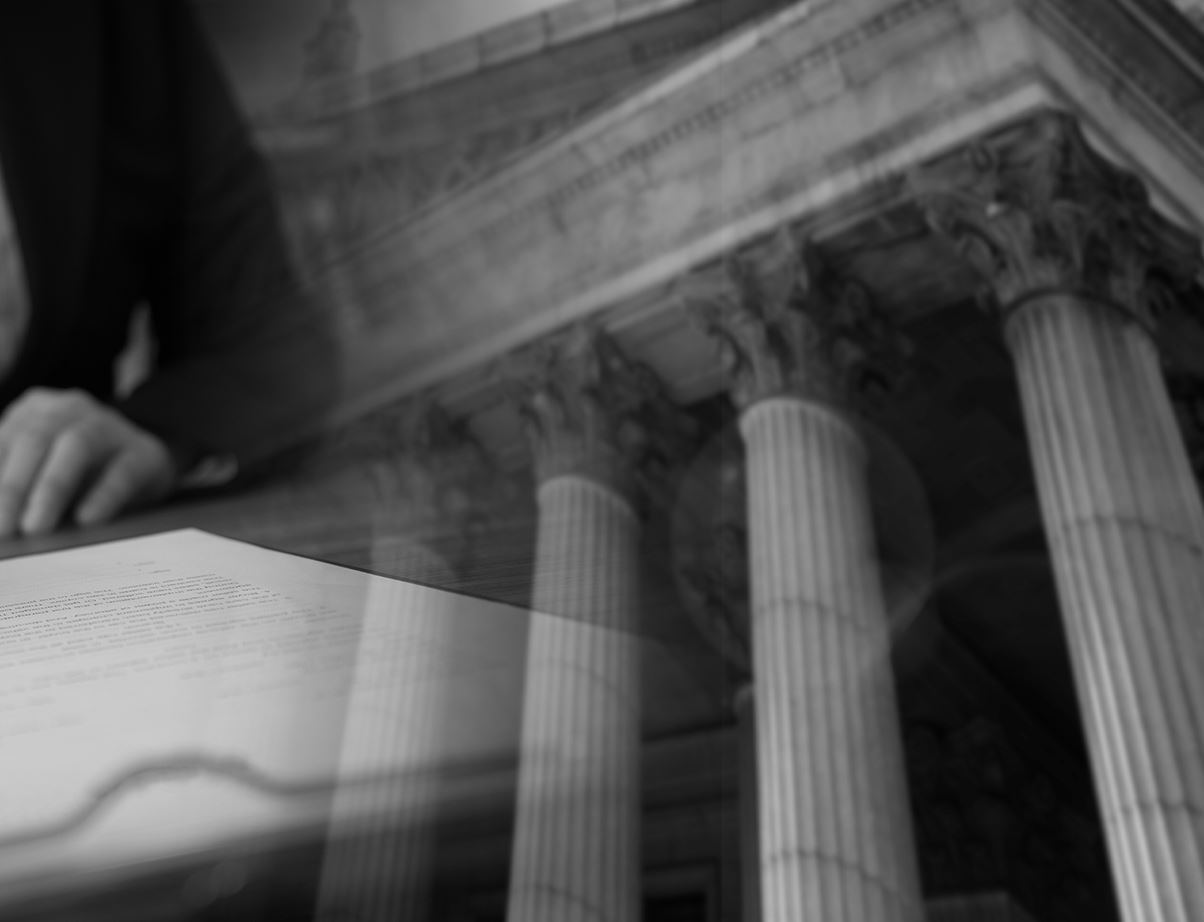 Cases We Have Helped Win for Our Clients
Sexual Harassment & Constructive Discharge

Webber Law Group obtained a settlement on behalf of an employee who was subjected to sexual harassment and was constructively discharged from her employment.

$550,000

Sexual Harassment

Webber Law Group obtained a global settlement of $1,200,000 on behalf of employees who were subjected to sexual harassment at work.

$1,200,000

Race Harassment & Discrimination

At a previous firm, Mr. Webber obtained a settlement on behalf of a single plaintiff against a large retailer where the plaintiff was subjected to offensive race harassment.

$440,000

Employment - Race Harassment

Webber Law Group obtained a settlement of $725,000 on behalf of an employee who was subjected to race harassment at work.

$725,000

Employment - Race Harassment

At a previous firm, Mr. Webber obtained a settlement on behalf of a single plaintiff against a defendant where the plaintiff was subjected to offensive race harassment.

$475,000
Experience Fighting Big Firms
You may feel helpless after being wrongfully terminated from your job, especially if you are facing a giant corporation. However, the Webber Law Group will help set your mind at ease. Our wrongful termination lawyers, some of whom previously represented large corporations, are intricately familiar with labor and employment laws. We have the experience and knowledge necessary in order to get you the best results possible.
---
Reach out to our wrongful termination law firm in Sacramento, CA for help. Call us today at (916) 262-7006 so that Webber Law Group can advocate for your rights.
---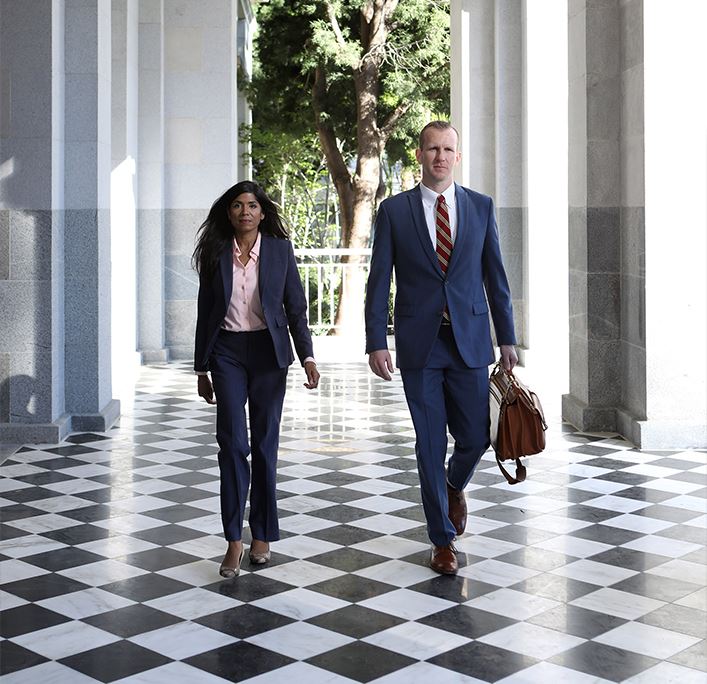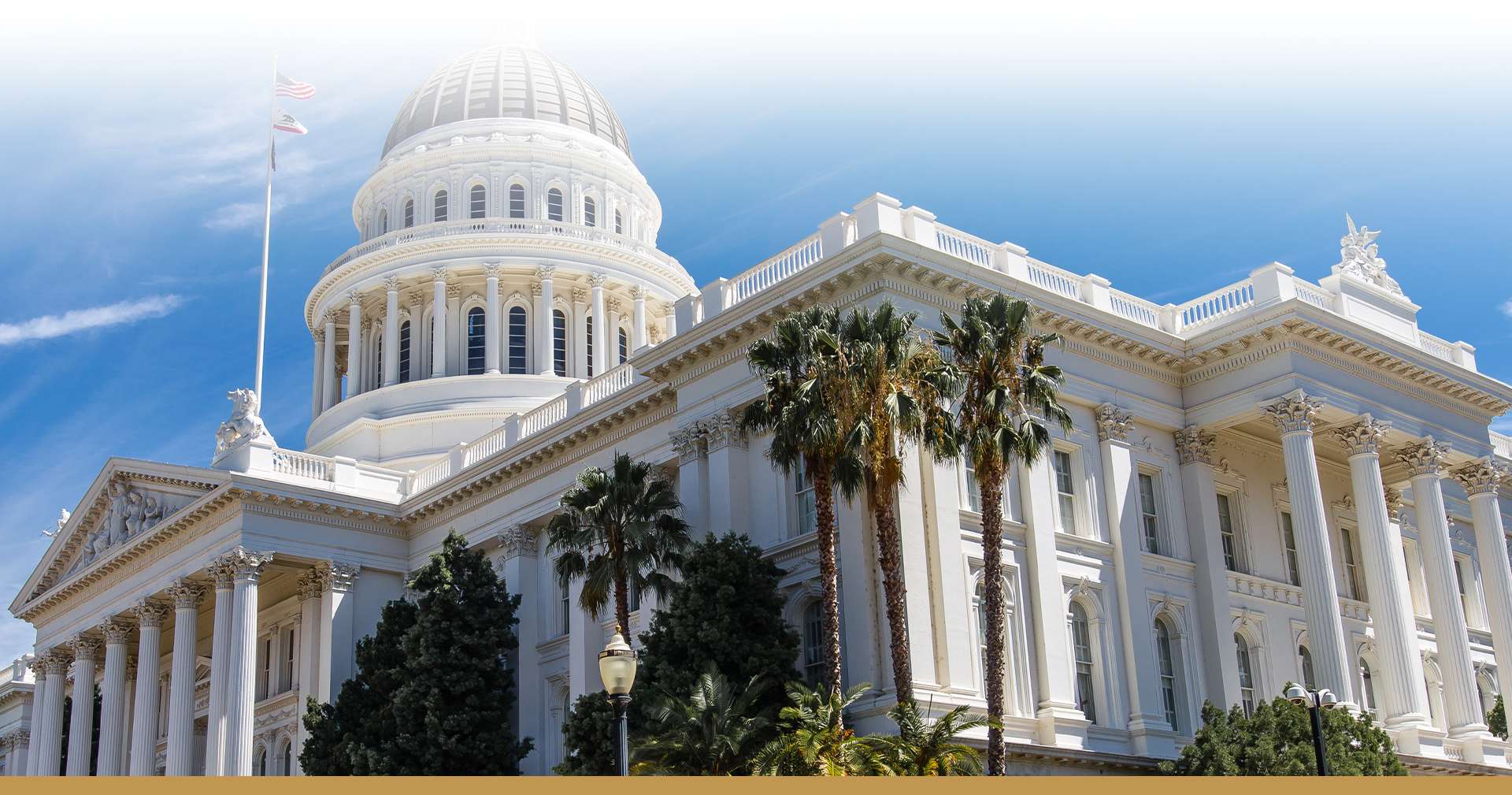 Sacramento Employment Attorneys We Fight For Those Who Have Been Wronged